Page: 1/1
Kuma runs away again.
2020.05.05 Tuesday | category:
椰子日記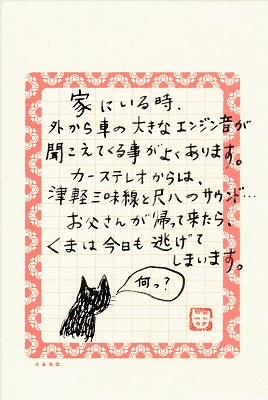 When I'm at home, I often hear the loud car engine sound coming from outside.
I hear the music of Tsugaru-jamisen and Shakuhachi (Japanese traditional instruments) is being played on the car stereo, too...
Yes, that is my father coming home.
Kuma runs away again today.
Kuma has guts.
2020.02.08 Saturday | category:
椰子日記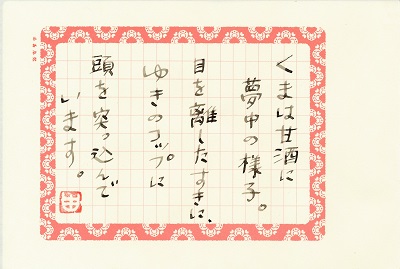 くまは、なかなかガッツのある猫です。
Kuma is into amazake (a sweet non-alcoholic drink made from fermented rice), too.
She sticks her head into my glass for amazake.
She has guts.